The Definitive Guide to Commercial and Industrial Battery Storage
An authoritative guide from the Denersol energy consultancy, translated from the German by HE Translations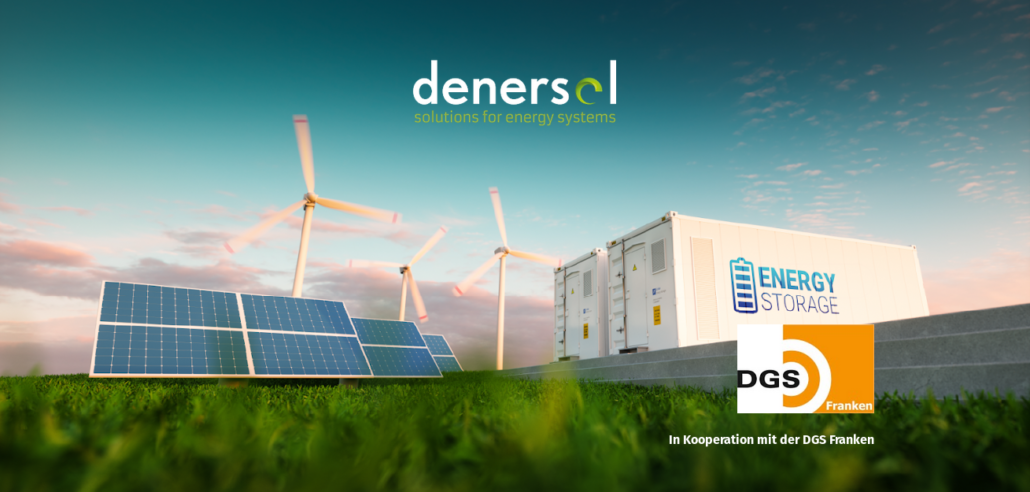 The current transition to sustainable energy provision, known in the German language as the Energiewende, faces a technical challenge when energy derived from renewable sources needs to be stored outside the generation period to maintain a continuous power supply. So what are energy storage systems, where do we find them, and how can we best use them?
Stationary battery storage systems are spreading rapidly, experiencing 50% price reductions over the last four years, and there are over 100,000 domestic solar storage units installed in Germany today. Denersol have been researching the actual usage base in Germany, and this publication documents the wide range of  technical applications and solutions currently found there.  The demand for customised and cost-effective energy storage systems is actually increasing rapidly, fuelled by governmental climate change commitments, ongoing increases in the installation and use of renewables, and the ongoing changes in the transport sector.
This thorough new report from Denersol, in cooperation with publishers DGS Franken, is the right source when you need hard information on battery storage for:
Commercial and industrial applications
Comparing economics, suppliers and technology
Market opportunities in a fast growing sector
Who is this guide for?
Commercial and industrial companies who want to make significant savings in energy costs
Consultants, project developers and electrical installation companies
Municipalities, the commercial property sector and the housing industry
Energy suppliers and public utilities
Manufacturers, integrators and distributors of battery storage systems
Those needing more than just a market and supplier overview
What the guide covers
More than 40 providers of battery storage solutions and components
More than 10 application examples and options in industry and commerce
5 business and revenue models
Choosing the right application
Choosing the right  solution for your application
Choosing the right supplier or commercial partner
Identifying suitable sources of funding
Positioning your company or products in the market
Read a quick preview
Please scroll down to browse the book slideshow preview and the full table of contents
Highlights and key points covered:
1. Battery storage in industry and commerce – Introduction
2. Use cases, technical and legal classification
3. Business and revenue models:
a) Optimization of own supply / generation plants
b) Reduction of network charges (e.g. through peak shaving)
c) System services (e.g. provision of primary frequency control)
4. Overview of providers and available solutions
5. Comparison of providers, solutions and products
6. Company profiles and reference projects
Get the Guide
Format:
Digital PDF download with 150+ pages, including 40+ company profiles
Price:
490 € (plus VAT)
Special Offer: We are deducting 20% discount at checkout for early bird buyers in May 2019 only.
Book preview slideshow and table of contents