Invitation to Sue's Funeral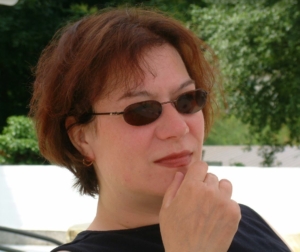 You are warmly invited to attend Sue's funeral at 3pm on Wednesday 13th October at Markfield Natural Burial Ground.
If in doubt, please do come. 
There is no specific dress code, so please dress as you see fit for the occasion, also taking into account the weather because there is no building/shelter at the location. In other words, there will be a short open-air ceremony.
Well-behaved dogs are explicitly welcome at the Natural Burial Ground.
For directions see here.
The natural burial concept is explained here.
Flowers are very welcome, but please no plastic wrappers or any other non-biodegradable items.
If you are considering a donation, Hillside Animal Sanctuary was close to Sue's heart.
I would love to greet you all with a hearty handshake, but Covid is not over yet so please don't be offended if I use the elbow bump greeting instead.
---
Immediately after the funeral there will be a gathering to celebrate Sue's life at the Soar Point in Leicester, which has been exclusively booked from 4:30pm onwards for what promises to be a memorable occasion. Buffet food will be provided.
If you are unable to make it to the funeral, you are very welcome and indeed encouraged to come to the Soar Point. If in doubt, please do come – the venue has plenty of capacity, with a large balcony and large doors for ventilation.
For venue information and location see here. On-street parking may be available (fee applicable until 6pm), but obviously cannot be guaranteed. A safer bet may be Newarke Street multi-story car park, which is a 7-minute walk away.
No dogs please at the Soar Point venue.
If anything is unclear, please don't hesitate to get in touch with me via HerbEppel@gmail.com or the phone number shown at the top.